" Manufractures Of Chlorinators "
Company Profile

Established in 1999 under the visionary leadership of Mr. Manoj M. Patil (B.E.), a polymer engineer from M.I.T. (Engg. College), Pune (India), the company is devoted to offer world-class water treatment solutions, indsutrial water treatment solutions and industrial water treatment systems. We have specialized in offering best quality chlorinators and we offer a complete line of chlorinators encompassing all major technologies.

Stand Base Mounting Chlorinator

The SM 108 Model SBM Chlorinator is designed for Continuous...

Cylinder Mounting Chlorinator

The Cylinder mounted vacuum type gas chlorinator...

Floor Mounting Chlorinator

The SM 207 Model SMPM Chlorinator is designed for Continuous...
---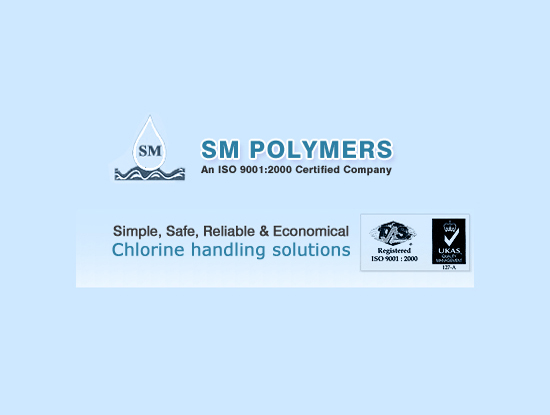 Chlorine Related Accessories
New brand Chlorine Cylinders
Copper tubes, Connectors and chlorine cylinder valves. Chlorine Pressure Regulators, Gas Filters, Heaters.
Cylinder/ Tonners connecting clamps, keys, Manifolds.
Chlorine Test kits, Safety Showers and Eye wash.
Trunion Roller Supports for tonners.
Chlorine Safety Audit.
Chlorine Safety Equipments
Self Breathing Apparatus
Chlorine Cylinder Leak Arresting Kits
Chlorine Leak Absorption System with Neutralization